ABOUT THE WELLNESS CENTRE
The Wellness Centre is situated in Kashipur, Udham Singh Nager, Uttrakhand, often referred to as the "Devbhumi" (literally 'Land of the Gods') due to its religious significance and numerous Hindu temples and pilgrimage centres found throughout the state. Uttarakhand is known for the natural environment of the Himalayas, the Bhabar and the Terai regions. The Wellness Centre offers various Unani therapies like Leech Therapy, Fire Cupping, Wet Cupping, Dry Cupping, Facial Cupping, Dalk and Prickling Neuron Stimulation Therapy for various ailments like Sciatic Pain, Frozen Shoulder, Lumber Spondylosis, Cervical Spondylosis. Gout, Acne, Traumatic Pain, Migraine, Numbness of Feet and Hands and all kinds of Skin & Hair Problems.
Irsale Alaq (Leech Therapy)
Irsale Alaq (Leech therapy) is one of the most important and widely practised methods of regimenal therapy used for local evacuation of morbid humours. It is a procedure of treatment with the use of medicinal leeches. It has been suggested and successfully practised by Unani physicians in the management of musculoskeletal diseases, gynaecological disorders, chronic skin diseases, thromboembolic diseases, varicose veins, ENT disorders etc since long. The efficacy of leech therapy is attributed to the analgesic and resolvent activities of leeches. The saliva of leech contains about 100 pharmacologically active biological substances like Hirudin, hyaluronidase, vasodilators, anesthetics, antibacterial, fibrinases, collagenase etc. These substances are injected into human body while sucking of the blood and are responsible for the analgesic, anti inflammatory and anesthetic effects of leech therapy.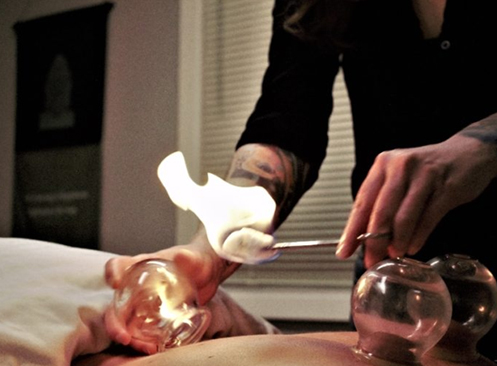 Hijamah bil Naar (Fire Cupping)
Heating the inside of the cup with fire, heat, and steam, Fire Cupping is proven to be remedial for muscle cramps, sprain, cervical pain, and more.
Benefits of Fore Cupping are:  promotes deep sleep, improves blood circulation, cures gastric problems, disc problems and relaxes the mind and brain.
Hijamah bil Shart (Wet Cupping)
One of the oldest and most preserved forms of Hijamah (cupping), Hijama bil Shart (wet cupping) is what you will need for full body detox and de-stress. The perks of getting Wet Cupping done are internal cleansing, body pain relaxation, internal based problems cured, and more. Wet cupping helps majorly in the flow of blood and keeps all the cells intact thereby letting the immune system stay fully guarded. Prevention on cancer is also possible through Wet Cupping. This therapy brings out toxins which are secreted on the upper layer of skins out of our body and also increases the secretion of pure blood and helps to circulate to all parts of our body and also gives energy to our body and refreshes our brain and through this the whole of our circulatory system gets refreshed.

Benefits of Wet Cupping are: makes the skin cleaner and brighter, reduces acne, redness, and inflammation on the face, improves skin appearance reducing wrinkles and scars, improves blood circulation and metabolism, removes toxins from the body, increases immunity and in joint pains, frozen shoulder, etc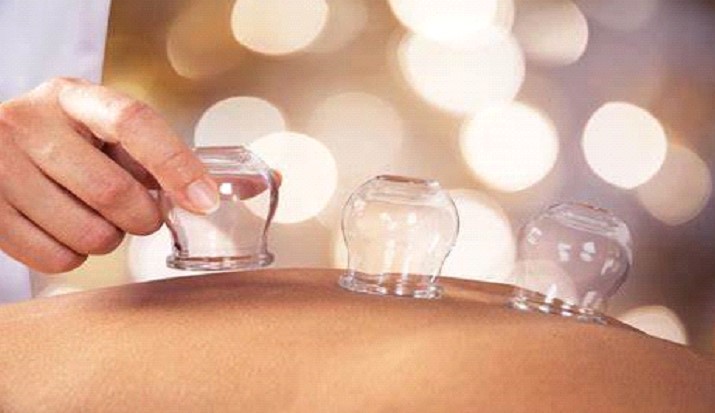 Hijamah bila Shart (Dry Cupping)
Dry Cupping is an ancient form of alternative medicine in which a therapist puts special cups or glass on the painful area of the body to create suction and stimulate blood circulation to the skin's surface. At the same time, connective tissue is loosened which activates the body's healing process. Further, it involves no apparent scratches on the skin, or extraction of blood. The treatment may take anywhere from ten to twenty minutes, depending on the severity of the individual's condition.
Dry Cupping Therapy is one of the best pain-free and state-of-the-art treatments to cure and avert illness and to increase immunity. The choices we make today are paramount in determining our risk of disease in the future. Combination of regular Riyazat (exercise), Ilaj Bil Ghiza (healthy diet) and getting Hijamah bila Shart (Dry Cupping) regularly can facilitate in rejuvenating the body and preventing the occurrence of health problems in future.
Benefits of Dry Cupping are: painful, tight muscles are loosened during this therapy, then helping to promote relaxation and healing of muscle fibers. Brings the body's blood closer to the skin's surface, thus increasing blood circulation promptly. Those who are suffering from anxiety or depression feel much more relaxed and positive after this treatment. It helps to move lymph fluid throughout the body more efficiently, thus strengthening and activating the immune system. Also helps to soften the tightened tissues and make them more flexible and give relief from emotional and physical tension.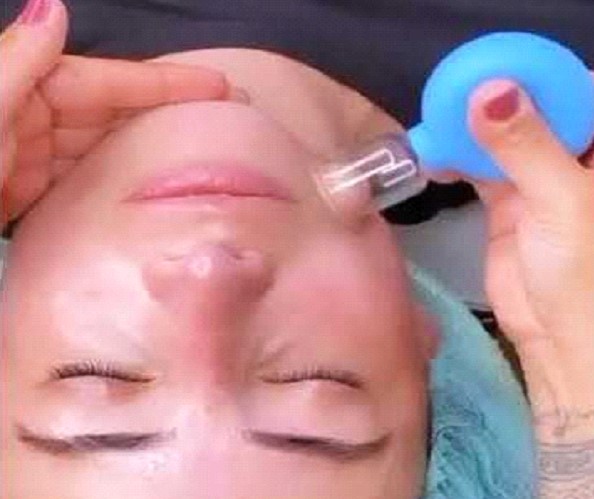 Hijamah bil Shart (Facial Cupping)
Much in the same way your skin glows after a good workout, Facial Cupping works on the simple principle of improving blood circulation. The real beauty of using such a technique as Facial Cupping is that it is safe and requires minimal time and resources – your healthiest, most glowing skin really is achievable without the need for expensive lotions or trips to the cosmetic surgeon.

Benefits of Facial Cupping are: relaxes and tones the muscles in your face, as well as improving blood flow. It also boosts collagen production and stimulates your lymphatic system.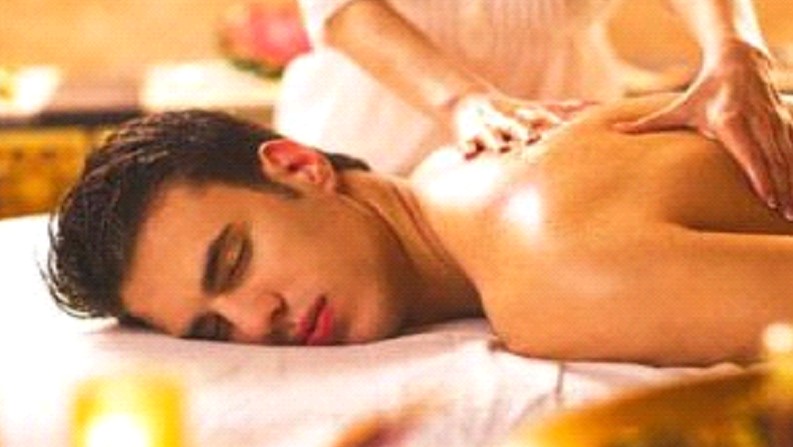 Dalk (Full Body Massage)
Full body massage promotes sleep and has a relaxant effect. Dry and hard massage is de-obstruent and increases the blood supply while the massage with oil relaxes the muscles and softens the skin. Full body massage eliminates long-lasting pain of injuries and affects a lot on the nervous system and helps it in getting relaxed.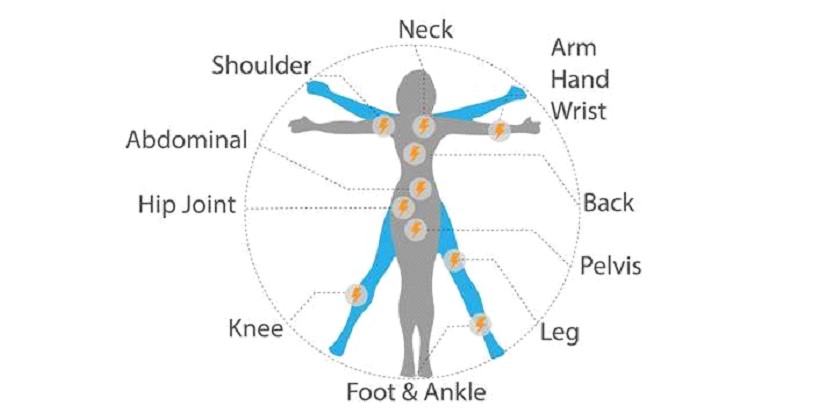 Prickling Neuron Stimulation Therapy
Prickling Neuron Stimulation is a relatively new form of needle-less acupuncture. It is used mainly for treating a variety of pain related conditions. But its role in non-pain conditions is also known. It does not require needles to be inserted. A quick prickling stimulation to the skin surface is applied with a pointed tool. It is a pain free form of treatment.
Nearest Airport: Pantnagar Airport is just 63 Km from the Wellness Centre. Approx. travelling time would be about 1 hours 20 minutes.
 
Nearest Railway Station: Kashipur Railway Station which is about 1 km away. Approx. travelling time would be 3minutes.

Kashipur is well connected by motorable roads from major cities. From Delhi it is 233 kms with a travel time of 4 hours.
The best time to take a tour of Delhi is October to March when the weather is at its best.
The tourist places in Kashipur are fewer like Govindsham Fort, the Tumaria Dam, and some ancient temples.  The stay can be arrange at resorts near the famous Jim Corbett Park which is just 26 kms away.