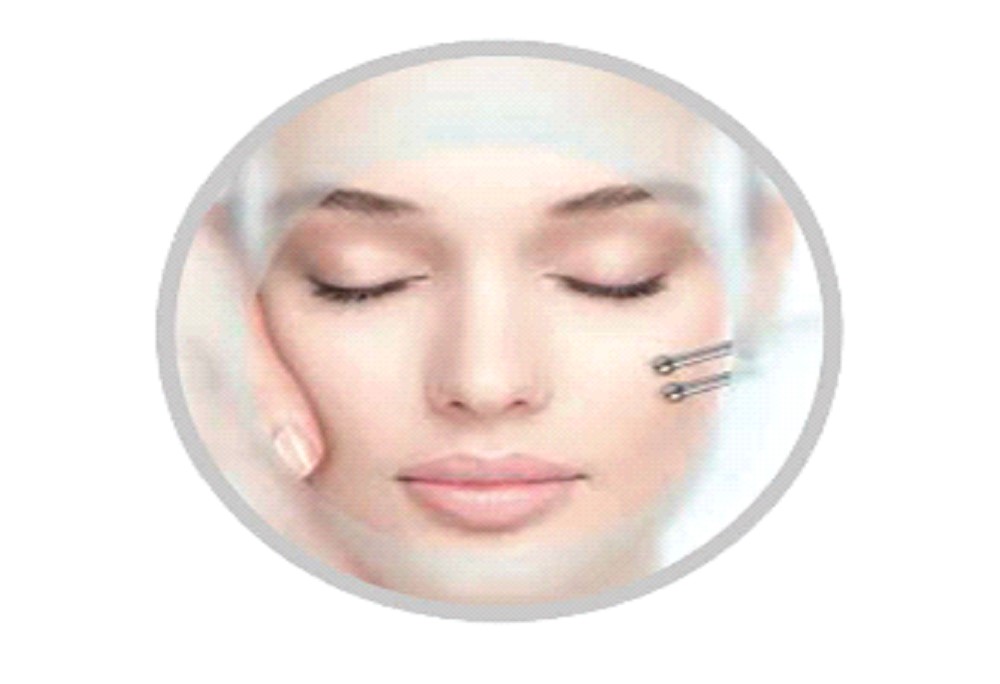 Treating hair, scalp and skin problems naturally
ABOUT THE WELLNESS CLINIC
Situated in Chennai the Skin & Hair Clinic is managed by Dr Talat Salim, a professional Trichologist and Cosmetic Physician. She is ranked and recognized among the top hair and skin specialists in South India. She completed her graduation with a Gold Medal for scoring the highest percentage in her Unani graduation. She went on to graduate with top honors in Trichology from the esteemed The Tricological Society London in the United Kingdom.
The Clinc was founded in 1997 with specific focus on Hair and scalp problems. Its main goal is in providing holistic health service by helping people with hair and scalp problem in natural way utilizing all the ancient herbal remedies along with modern scientific methods of treatments. The Centre provides hair and scalp treatments and products to combat hair loss, thinning hair and related problems, such as dandruff, scalp scaling conditions, scalp itching, seborrhoeic eczema, contact dermatitis, psoriasis, folliculitis, pigmentation of skin, in both men and women and warts removal for ladies.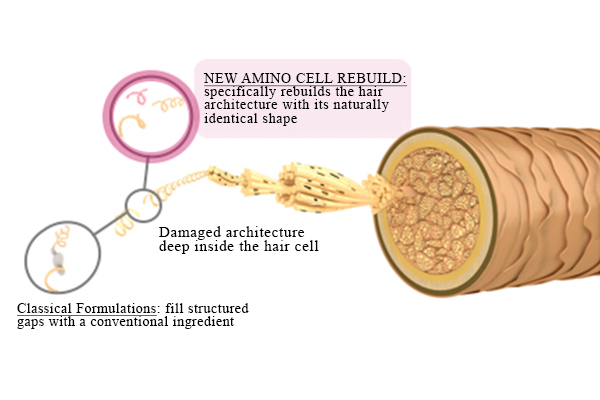 Amino Cell Therapy
Amino Cell Therapy restores the hair's elasticity. Cleanses damaged hair and recharges it with strength and elasticity. It not only repairs the cells within the hair but also recreated the hair surface. By rebuilding the inner cell architecture. By satisfying the demands of specific hair types, individual hair types, damaged, colour treated dry, normal or fine hair.
Mesotherapy
Mesotherapy is a non-surgical medical technique that helps to reverse the hair loss mostly caused because of diseases like thyroid, anaemia and other illness. It is suitable for both men and women who suffer from hair thinning and severe hair fall. The procedure involves injecting a combination of medicine containing vitamins, minerals and DHT blockers (the lack of this compound is thought to be the cause of most people's hair loss) by gently rubbing the scalp with derma roller as well. The procedure stimulates blood circulation to the hair follicles, which helps to promote new hair growth and sustain existing hair follicles. Mesotherapy tackles the hormones imbalances, lack of right nutrients and reduced blood circulation in and around the hair follicle.
Keratin Therapy
Keratin is a natural protein that makes up most of your hair. The properties of keratin are amazing in that they can refresh dryness and damage and restores strength to weakened hair follicles. As the name indicates, the medicines used in the treatment are rich in keratin and the exclusive formula of natural and organic active components of essential amino acids, proteins, minerals and citric acid extracts will moisturize, repair, rejuvenate and strengthen the hair. It controls the frizziness and leaves your hair sheen and shine.
Hair Root Treatment
Finding the root cause of your damaged hair may be essential in finding an effective treatment. Root repair treatments helps and strengthen the roots of your hair and promote, new healthy growth. The nutrients are delivered to the hair roots through micro injections that are relatively painless.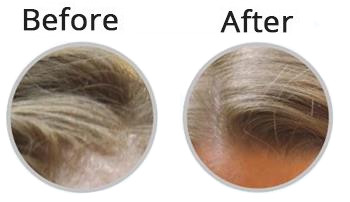 Anti-fungal Treatment
Reduces the common fungal infection on the scalp, which causes redness and mild itching. The treatments kills and prevent the fungal cells from growing and reproducing, which makes the patient comfortable and give good relief in two weeks.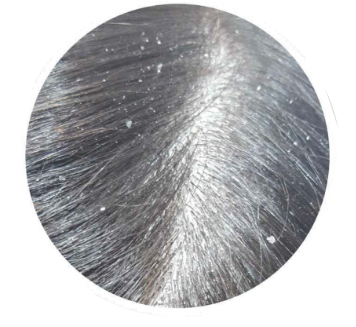 Anti-Dandruff Treatment
Dandruff is the shedding of dry white flakes of dead skin, as the top layer (epidermis) of the skin constantly replaces itself and cells are pushed outward, where they eventually die and flake off, which leaves the scalp dry and itchy. Some common causes for dandruff are: Dry Skin Irritated and oily skin (seborrheic dermatitis) Unclean and unhealthy habits. Over use or sensitivity to Hair products Infrequent washing or shampooing It is common among most of the people and the severity may fluctuate with season, as it often worsens in winter. Emotional stress may also aggravate the severity of dandruff. If dandruff is worsening (spreading, causing hair loss, increasing redness, painful, infected) despite proper skin care and hair hygiene, seek for a medical assistance to prevent further aggravation.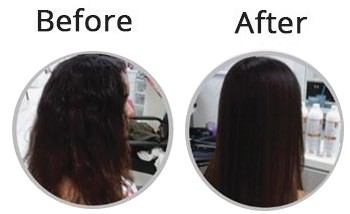 Herbal Hair Detoxifying Treatment
Rejuvenate your hair with this innovative detoxifying treatment. This herbal treatment helps to repair the outer layers of hair and rebalance your stressed hair and replenish the essential minerals that protect it from pollutants.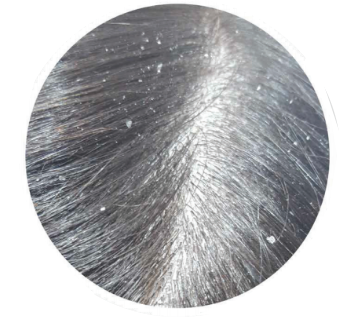 Aromatherapy
The essential oils used in Aromatherapy are typically extracted from various parts of plants and then distilled. This essential oil penetrates in scalp through an effective massage, which enhances good hair growth. It is obvious that healthy, shiny and fast growing hair can be achieved naturally with the help of Aromatherapy, but the inhaled aroma from these essential oils along with the gentle massage will stimulate brain function, relieves anxiety, stress and depression.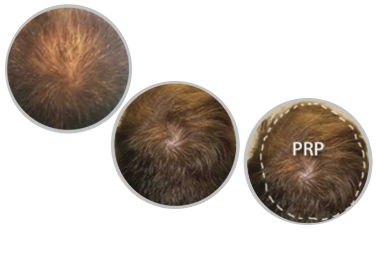 PRP
Platelet Rich Plasma Therapy is a medically proven remedy for hair loss and hair restoration. PRP is an ideal non-surgical treatment for people suffering from hair thinning, which is suitable for both men and women. About 30 to 60cc of blood is drawn from the patient and centrifuged in specific PRP machine to separate the platelets and injected in the scalp.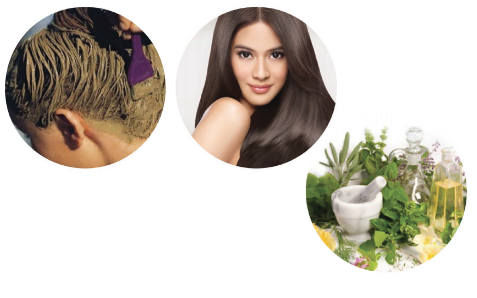 Hair Vitalizing Treatment
Hair Vitalizing Treatment is the signature treatment of Sehat  Scalp and Hair Clinic, as all the ingredients used in the pack are full of high medicinal values for healthy hair. The pack is the combination of herbs, essential oils and other natural ingredients which are rich in hair growth that are finely ground and cooked in coconut milk for one full day. The pack gives a deep conditioning for the hair from root to tip, promotes thickness & volume, which makes your hair looks silky, vibrant and healthier. Our blood plasma contains full of healing and growth factors which promotes hair growth. When applied to areas of hair loss, it helps strengthen follicles and increase the quality and thickness of the hair. Normally 8 sessions of the treatment are recommended to the patients and the results being seen after the 4th session. Depending on individual circumstances, more or less treatments can be suggested to achieve the desired results.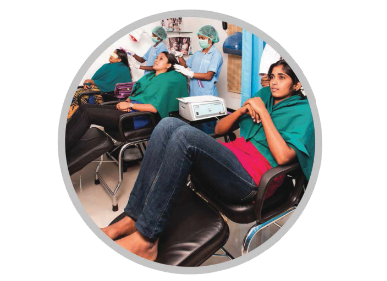 Soul and Senses Treatment
The Soul and Senses Treatment involves oil massage of the scalp, shampooing and conditioning. This treatment is said to be the best for those who are facing hair loss and damaged hair. This treatment claimed to arrest hair fall and regain lost sheen and bounce of the hair. This is a best treatment for hair fall problems which can be done without prescription. Excellent relaxing treatment for hectic lifestyle.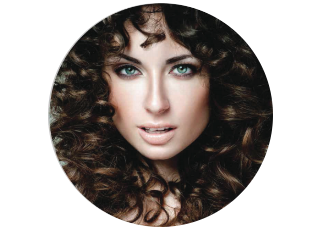 Organic Hair Recharge Therapy
Powered by one of the nature's nourishing oils, dry and frizzy, hair is intensely conditioned from the root to tip. Moisture rich aloe-vera known to lock in water deeply moisturizes the hair. Camellia flower resists excess humidity, the main cause of frizz helps the hair to stay frizz free. Clinically proven treatment that controls and relieves the symptoms of dry and damaged hair and prevents its recurrence.
FUE Hair Transplant
Bloodless, Scarless, Sutureless and Painless procedure. Fue Hair transplant is the most advanced hair transplant technique, where small micro punches (0.7-0.9 mm) are made to extract the follicular units. We use automated FUE machine, which makes the extraction faster and easier. Following multiple micro- punches the follicular units are transferred on to the recipient area.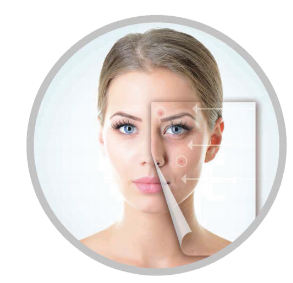 Acne Treatment
The hormonal fluctuations that stimulate oil production leads to whiteheads, blackheads and pimples. The blemishes formed due to these inflammations are called Acne. Not all acne is equally severe and not all cases of acne will respond to the same types of treatments. At Sehat  Scalp and Hair Clinic the patient's skin condition is first examined and treated accordingly. The treatment reduces the excess oil production, kills bacterial infection and reduces the effects of hormones in producing acne further.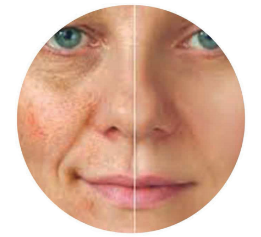 Hyper- Pigmentation
Hyper-pigmentation can be caused by sun damage, inflammation or other skin injuries, including those relating to acne vulgaris. This darkening occurs when an excess of melanin, the brown pigment the produces normal skin colour, forms deposits in the skin. This treatment addresses Hyper-pigmentation, discoloration, freckles, melasma, acne spot and uneven skin tone.
Warts Removal
Warts removal is a safe, effective and relatively painless procedure. This treatment destroys the warts without damaging the healthy skin around it. It cuts off the blood supply to the wart thus taking the warts out of the picture.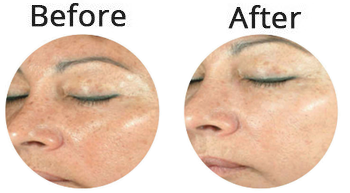 Complexion Treatment
The Complexion treatment at Sehat is a highly effective and efficient treatment for the dark and dull skin texture. The treatment addresses the dark marks left behind acne, congested & uneven skin tone and prevents future breakouts and blemishes which leaves you a softer and smoother completion and makes your Skin look younger and healthier that we always long for.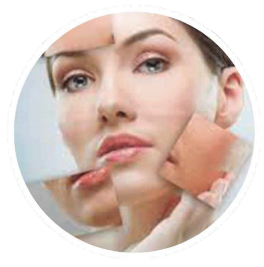 Peel-off Treatment
Facial peel improves the skin texture for the softer and smoother complexion of younger, healthier looking skin. Skin can become clogged with dead skin cells, making it to look dull and lifeless. Facial peels are deep form of exfoliation to remove the dead skin and improve skin tone and texture. Facial peels can be varied in their intensity from mild to strong and will help to maintain a healthy complexion and improve skin tone.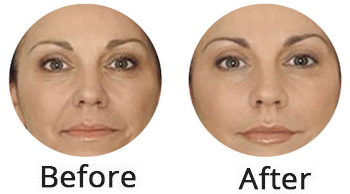 Face Mesotherapy
The tired skin shows the typical sign of ageing and the skin deterioration is common as age advances. Treatments that energise the muscles stimulate collagen and introduce moisture help to improve the appearance and tone of the skin. Which is accomplished by Mesotherapy – an anti-ageing treatment?. Mesotherapy is a technique, which is commonly known as "bio rejuvenation" or "bio revitalization", used to rejuvenate the skin by means of a transdermal injection. It infuses the dermal layer of the skin with a potent cocktail of vitamins and antioxidants to rejuvenate and revitalise. Mesotherapy improves collagen and visibly reduces the signs of ageing. The treatment is effective in reducing wrinkles, pigmentation problems, and reversing the effects of sun damage and aged skin. It speeds up repair of the skin to give it a more youthful appearance.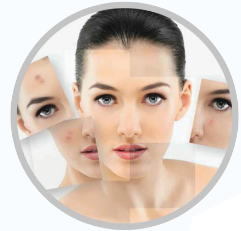 Instant Brightening Treatment
The best products combined with the application techniques make for the very best treatment, the treatment is provided with highly concentrated plant extracts, experts movement and attentive hands to deliver immediately the visible results.
The Radiance Reviver
Get your glow back with Sehat's Radiance Reviver. A rebalancing treatment for your dry and dull skin, which revives back the lost lustre and radiance for your skin. It is the ultimate wake-up call for your stressed skin due to a busy lifestyle.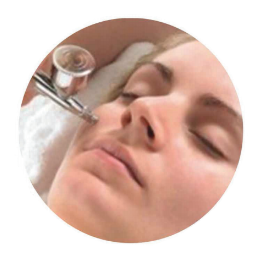 Hyper Baric Signature Treatment
Our micro mist facial system is non medical aesthetic oxygen concentrator that filters ambient air to provide uninterrupted flow of highly concentrator oxygen enriched air, a therapeutic treatment to enhance cell renewal and regeneration that protects against major signs of ageing.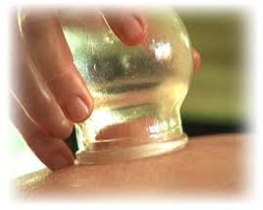 Cupping Therapy
Cupping therapy was first discussed in old medical textbooks in the Western World and was described as a medical practice that was used by Egyptians. There have also been accounts of Hippocrates using the Cupping Method for internal disease. Cupping therapy is an alternative form of medicine and is perhaps better known as a traditional Chinese Medicine, like acupuncture.
The cupping method was said to pull toxins from the body. The application of cupping throughout the years has evolved from the use of animal horns to bamboo cups, and then to the glass cups, we see used today. Therapy cups can also be made from earthenware and silicone materials that can withstand being exposed to elevated temperatures during the heating process.
Cupping therapy, also known as hijamah therapy in some Arabic cultures, is a fascinating alternative form of medicine that has received mention in historical accounts dating from possibly 5,000 years ago.
The basic idea behind cupping therapy is to place glass cups or silicone cups on the patient's skin to create a vacuum, so the blood is drawn to the surface of the skin in specific parts of the body that need healing.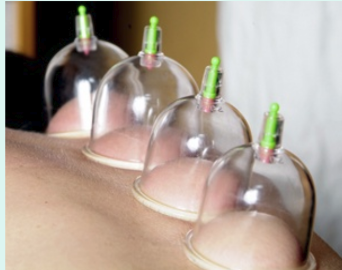 Dry Cupping – Hijama Jaafa
During a dry cupping session, the glass cup or vessel is set on fire using a flammable substance such as alcohol or herbs. The fire begins to go out, and the alternative medicine practitioner places the glass therapy cup on the surface of the patient's skin. As the therapy cup cools, it creates a vacuum or suction. The skin will rise into the glass cup and will begin to redden. Typically, these glasses or silicone cups are set in place for up to three minutes at a time. But some treatments require longer times and can last up to twenty minutes. Dry cupping produces a low amount of pressure. The cups are better suited for use on the softer tissue so that a secure and tight seal is allowed against the skin. The skin may also be lubricated so that the cups can be moved around from one area to a larger area.
Wet Cupping – Hijama
Wet cupping produces a milder suction or vacuum and can also be kept in place for up to three minutes like dry cupping therapy. However, during a wet cupping therapy session, the cupping therapist will make small cuts on the patient's skin, typically by using a sterilized scalpel and then perform a second cupping session to draw out some of the blood. It can take up to ten days for the patient's skin to return to normal after a wet cupping therapy session. It is important that the skin is cleaned before and after a wet cupping therapy session so that any risk of infection can be avoided. In Arabic culture, wet cupping is also known as Hijama or medicinal bleeding. Wet cupping is popular in most Muslim areas of the world and has been reported to be used by the Islamic prophet, Muhammed. In Chinese culture, the cupping methods are used to help improve respiratory ailments such as pneumonia and bronchitis, along with the common cold and other chest infections. Wet cupping is a form of bloodletting and is used to remove stagnant blood, expel heat, and provide pain relief. It is imperative that the environment in which the wet cupping therapy is performed is clean and sterilized to prevent infection to the treatment sites.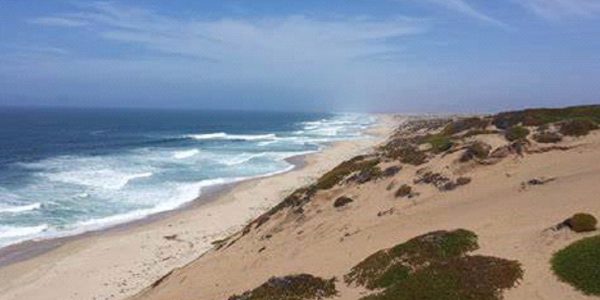 Nearest Airport: Chennai International Airport is 20 km away from the Wellness Centre. Approx. travelling time would be about 45 minutes. Nearest Railway Station: Chennai Central Railway Station which is 5.6 km away. Approx. travelling time would be 15 minutes.
The capital city of Tamil Nadu, Chennai is well known for its cultural and historic sites. Earlier known as Madras, the city is the economic hub of the country. The city features many Hindu temples, churches and great museums. Chennai has everything from its white-sand beaches to mouth-watering seafood. Major attractions include Marina Beach, Government Museum Chennai, Santhome Cathedral Basilica among others.
The best time to take a tour of Chennai is October to February when the weather is pleasant.